Hernia surgery is performed for defects in the abdominal wall such as inguinal hernia, umbilical hernia, femoral hernia, incisional hernia. The termination recurrent hernia implies, that a second operation is deemed necessary for the same problem, because again another defect in the abdominal wall occurs. In same instances athletic activities (soccer, ice-hockey) may cause minute hernias of the abdominal wall. Thus there is a brief and transient pain, which after a day disappears again. It happens that these mini lesions are mistakenly diagnosed as a sprain or a weakness of the abdominal wall.
The goal of hernia surgery is the perfect repair of the defect in the abdominal wall. In the methods of treatments there exist two concurring procedures:
A suture repair of the defect (Shouldice-Repair) versus an implant (mesh) for covering the defect. Mesh treatment can be employed with an open technique (sublay technique, Lichtenstein repair / onlay repair, plug and mesh repair after Rutkow) or with a endoscopic, laparoscopic technique (TEP total extraperitoneal repair, TAPP transabdominal preperitoneal repair).
Obviously, individual advice before surgical treatment is important. Successful outcome of surgery includes full recovery to all activities of an active life style, minimal surgical risk and avoidance of a recurrence.
Since the year of 2000 Dr. Gürtner specialized in outpatient surgical hernia repair. Her expertise in the variety of surgical methods and postoperative pain management are essential for the successful outcome.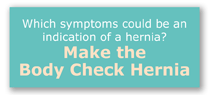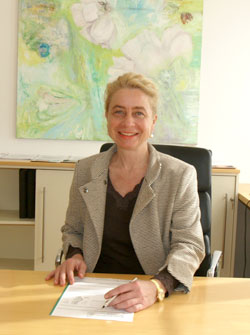 Dr. med. Irmi Gürtner
Fachärztin für Chirurgie